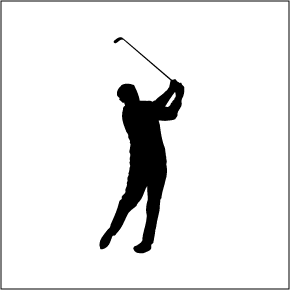 Oak Hills Men's
Golf Association
Dear Members,
The 2019 season is here. The spring meeting will be held on March 12 starting at 6 in the Oak Hills grill.
Annual Association dues for 2019 will be $85 . The reason for the increase from last year is the CSGA raised their rates for Handicaps and to keep all the tournaments in place the dues was raised 5 dollars.
Junior players (under 18) and college students will have discounted rates.
You can also pay your dues by using PayPal with a link provided on the Oak Hills Men's Golf Association web site or with a credit card in the Pro Shop.
Please take the time to review the 2019 Tournament Rules, 2019 Local Rules, and 2019 Tournament Schedule and sample Score Card posted on the bulletin board prior to competing. There are some new rules for this year and we are going to schedule a rules official from the CSGA to come to the Spring meeting.
New for this year we are going to use Golf Genius to signup for the weekly events and for the major events. We are going to have an info session during the spring meeting on how it will work. There will be a computer in the pro shop to sign up for the events. We will not be taking any emails or sign ups on the web site for the major events
New for this year when signing up for weekly events you can only use the score from that day for one event. Example if there a 2 white tees events in a week you would have to play twice to post a score in each event.
There will be a season opening Two man best ball Tournament on Sunday, April 7th. The first 40 players to Sign up will participate.
Please make note of the sign up dates for the Club Championship, Senior Club Championship and the Governor's Cup (2 man teams). This year we are adding to the Governor's Cup by having a Blue tee and White tee Bracket. There will be 32 teams in each Division and you can only sign up in one . When you are signing up for events your dues must be paid and if it is a two man event both players dues must be paid. The Tournament Committee will not accept any late entries.
Club Championship flights will be determined by the total number of sign-ups. The Tournament Committee will adjust the flight handicaps to get an even distribution of competitors. Any flight with more than 16 sign-ups will have a qualifying round. In addition to signing up at the golf course you can sign up online.
Final sign up for the club championship will be May 19. Do not sign up for the Club Championship if you can't make the dates below .Qualifying rounds if needed will be played on June 15 & 16, (June 22 & 23 are rain dates). All First round matches will be played on either July 20 or 21. All Quarter final matches will be played on Aug 4 and all Semi-Final matches on August 11. The finals will be played on Sunday August 25th.
Oak Hills Will be hosting The Shoreline Tournament on Sept 22 this is a competition between 6 clubs (Smith, Ailing Memorial, Fairchild Wheeler, Sterling Farms, Hubbard Heights and Oak Hills).
The tournament is a one day competition it is Net format with a team consisting of 16 players from each course. The breakdown is 7 players from 0-10 handicap, 7 players from 11-20, President and Tournament Chairman. This is a great way to showcase the Golf course and the great players that we have. The entry fee for each player is 80 dollars. This covers green's fee, cart, raffle prizes, longest drive, closest to the pin and dinner. We are going to have qualifying to get into each flight. Stay tuned for more details on when the qualifying is going to be held. This is a great team event and we need to have our members get involved to represent the course and our association.
The Oak Hills cup tracks every tournament you play in and if you post a score you will be awarded points. These points will be tracked by a new scoring program that is run by Ed when he scores the weekly events. We are going to run a White tee and Blue tee Oak hills cup at the end of the season. You can only play in one of the flights either white or blue.
Best Regards and have a Great Season,
Charlie Brennan