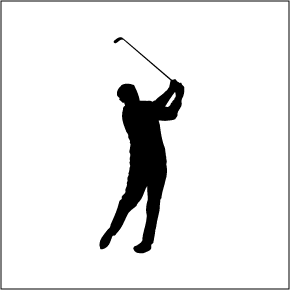 Oak Hills Men's
Golf Association
​
OHGA 2022 TOURNAMENT RULES/PROCEDURES
1. Annual Dues MUST be paid and you must be activated on the computer prior to playing in ANY Association tournament. NO EXCEPTIONS. Failure to pay dues will result in automatic disqualification. Dues must be paid by April 24th for the Club Championship and Governor's Cup match play events or you will be denied entry to those tournaments. NO EXCEPTIONS.
2. All OHGA Men's Tournaments are to be played by Official USGA Rules and Decisions, except as modified by OHGA Local Rules. Check the Bulletin Board for special association local rules that are not on the score card.
3. The OHGA Tournament Committee reserves the right to cancel any tournament or make any rearrangement of the tournament schedule as it deems necessary. A minimum of 8 competitors, or 6 teams in a team event, must sign up for a tournament to be official.
4. OHGA Men's Tournaments must be played from the designated tees for that tournament. Every week there will be a Blue Tee and White Tee Tournament open to all members. An exception to this Rule is if a particular Tournament calls for playing from different tees, then those tees will be used.
5. You must sign up for a Tournament on the Tournament Sign Up sheets posted on the bulletin board next to the starter's shack PRIOR to teeing off. Anyone trying to sign up after they have teed off the first tee (for example while walking from the 6th to the 7th hole) will be DISQUALIFIED, and FURTHER DISCIPLINARY ACTION may be taken by the Tournament Committee.
6. You may sign up to play a Tournament, be it Blue Tee or White Tee, ONLY ONCE that week. If you write your name on the sign-up sheet, tee off and do not post your score, for whatever reason, you MAY NOT SIGN UP FOR THAT TOURNAMENT AGAIN! Violation of this Rule is an automatic disqualification from that Tournament.
7. YOU MUST HOLE OUT EVERY PUTT AND COUNT EVERY STROKE IN STROKE PLAY EVENTS – NO EXCEPTIONS. NO MULLIGANS ALLOWED. Putts may be conceded in MATCH PLAY EVENTS, however, Match Play Scores MUST be entered into the Handicap Computer as per USGA Rules. Failure to play in accordance with the Rules of Golf will result in a DISQUALIFICATION, and may lead to FURTHER DISCIPLINARY action by the Tournament Committee. DO NOT post any scores on the tournament sign-up sheet for club STROKE events that include CONCEDED PUTTS or "X" out holes.
8. Your scorecard must be signed by a scorer who is a Men's or Women's Association Member, and attested by another Men's or Women's Association Member (you can either sign or attest the scorecard yourself). In two man team events, you and your partner may sign and attest your score if there are no other members in your foursome. This means that both the scorer and attestation signatures must be legible or otherwise identifiable for verification purposes in case a question arises that the Official Tournament Scorer wishes to clarify. You may write your OHGA local number next to the signature if it is not legible.
9. All scorecards must be legible, must contain the members name (first initial and last), the member's OHGA local number (not the GHIN handicap number or Oak Hill's Resident Card number), the gross score made on each hole, and your current handicap, in addition to being properly signed, dated and attested as stated above. Single cards may be used for more than one stroke event simultaneously scheduled. USGA Rule 33-1 prohibits combining match play & stroke play at the same time. The results of matches played and the scores returned in these circumstances will result in disqualification from the stroke play tournament.
SCORECARDS THAT ARE NOT PROPERLY COMPLETED WILL RESULT IN DISQUALIFICATION.
10. Upon completion of the round, scores must be transferred onto the Sign Up Sheet on the Bulletin Board, the score card must be placed into the proper Card box in the Pro Shop for review by the Tournament and
Handicap committees, and your score must be entered into the Handicap computer in the Pro Shop (Example: T=Tournament; H=Home; A=Away). Scores that are entered into the computer must also be ADJUSTED under EQUITABLE STROKE CONTROL rules for handicap purposes. Please note that MATCH PLAY scores must ALSO be entered into the Handicap Computer per USGA Handicap Rules.
11. All ties in Stroke Events will be decided by a Match of Cards. Ties in Match Play events (i.e., Senior Club Championship, Governor's Cup (i.e. Handicap Tournament) will be sudden starting on the 16th hole thru to the 18th hole. Keep repeating this order until tie is broken, strokes still come into play.
12. Sign up for the Club Championship, Senior Club Championship & Governor's Cup must be completed during the official entry periods and please do NOT sign up unless you intend to play every match prior to its deadline. Detailed rules for these tournaments will be posted on the bulletin boards.
Members 60 (on or before April 1, 2018) and above are eligible for all 'Senior Events'.
13. THE OHGA WILL ASSIGN TEE TIMES FOR ALL ROUNDS OF THE CLUB CHAMPIONSHIP. THE OHGA DOES NOT OBTAIN TEE TIMES FOR SENIOR CLUB CHAMPIONSHIP OR GOVERNOR"S CUP MATCH PLAY EVENTS, except for the Senior Club Championship Final and the Governor's Cup Final. Opponents must schedule their matches within the time frames set by the Tournament Committee. As soon as you realize there may be a problem scheduling your match, you should contact a member of the Tournament Committee. The Committee will speak to all available participants and render a decision on a case by case basis.
14. Any person or team scheduling a match with no intention of actually playing the match or playing a match in any subsequent round will be disqualified from this year's tournament and will not be permitted to sign up for the tournament next year.
15. The Governor's Cup and Senior Club Championship will be played using 80% of the participant's handicap differential. A conversion table will be posted on the member's outdoor bulletin board and the bulletin board in the Pro Shop next to the handicap computer. The higher handicaps play off the low handicap in the match. For example, if one player is a 5 handicap and the other players in the match are 8, 12 & 20 handicaps, the differentials are 3, 7 & 15. When you look those differentials up on the conversion table the actual handicap strokes will be 2, 6 & 12 respectively.
16. There will be 2 weekends for Club Championship qualifying this year. The Committee will group competitors and each group will be responsible for booking their tee time. Only flights with more than 16 sign-ups will be asked to qualify. The committee will use the qualifying scores to seed those flights. All other flights will be seeded by handicap index. First round byes will go to the highest seeds if there are less than 16 competitors in a flight
17. If the course is closed during your round due to inclement weather you may play another day beginning play from the last hole you completed. Your marker must initial the card at the last hole yu played and a new marker may attest the remainder of your round. If you have completed less than 7 holes and all comped itors agree, then you have the option to restart your round from the beginning with a new scorecard.
DISQUALIFICATION/APPEAL PROCEDURES
1. Any member that commits a serious breach of any tournament rule, local or otherwise, shall be disqualified from the tournament in which the rule violation occurred by the Tournament and Rules Committee, in accordance with the USGA Rules of Golf and supporting decisions.
2. In addition to violations of the Rules during a tournament, a member shall also be disqualified from a tournament if it is determined that the member's handicap was inaccurately reported on the score card for that tournament, either because all of their scores, including away scores, have not been entered into the handicap computer system within a reasonable time after completion of a round, or by "management" of their handicap. "Management" shall mean manipulation of the handicapping system in such a manner so as
to have the handicap appear higher than it should be. THIS MAY ALSO RESULT IN FURTHER DISCIPLINARY ACTION BY THE BOARD OF DIRECTORS.
3. If a member is disqualified from a tournament for any reason by the Tournament and Rules Committee, that member may present an appeal by sending a written request for review with reason(s) why the disqualification should be overturned to any Board member within fourteen (14) days of posting of the results for the Tournament in question. Upon submission of a written request for an appeal, the disqualification shall be placed on the agenda for the next Board meeting and it shall be upheld or overruled at the next regular Board meeting by majority vote of the members of the Tournament and Rules Committee. Any member who submits such a written appeal may attend the Board meeting to be heard on the matter. THE TOURNAMENT AND RULES COMMITTEE DECISION SHALL BE FINAL AS PER USGA RULES.
POSTING YOUR SCORES IN THE COMPUTER
Remember to adjust all scores based on Equitable Stroke Control prior to entering them in the computer. The Equitable Stroke Control table is posted on the bulletin board next to the computer.
Post all scores from home and away courses and designate all tournament scores with a T.
Post scores in all forms of play; match play, stroke play, even team competitions in which you are requested to pick up.
Post your score whenever you play at least 13 out of 18 holes or at least 7 out of 9 holes. On the holes you didn't play, record par plus any handicap strokes you would have received. If you pick up on a hole or are conceded a stroke, record the score you most likely would have made. This most likely score is the number of strokes (including penalty strokes) taken thus far, plus the number of strokes it will take you to complete the hole from that point.
Post a score if you play two nines even if it's the same nine, or nines from different days.
Post scores played in an area observing an active season even when your home club is in an inactive season.
Failure to post scores from a reasonable percentage of the rounds you play could result in a manual adjustment of your handicap per USGA Handicap Rules.
Do Not Post These Scores In the Computer
If you played fewer than 7 holes.
When you play in a competition limiting the types of clubs used, such as a one-club or irons-only tournament.
When a majority of the holes aren't played under the Rules of golf, as in a scramble or shamble.
When an 18-hole course is less than 3,000 yards.
Do not post scores made in an area observing an inactive season.